What up folks,
Life has a funny way of twisting and turning into places and space that you never dreamed of. Make the best of it all, cuz you never know when you gonna go.
That being said. I have to make atonement for not being on point with the blog as of late. So....
Here it is. The new mixtape, Broken Jewels Vol 1. BANGERS BANGERS and more BANGERS!!! Hosted by Trek Life, Mixed by Tommy Blak. Click the pic to download.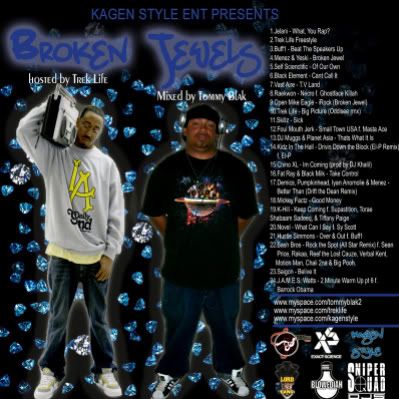 My DJ Tommy Blak has dropped yet another BANGER for ya'll. Please be sure to keep posted on this dude. Trust me on this one.
Tommy Blak's page
More on the way!