(click on the flyers for maps to the events)

BABU!!!!

Not much more to say ya'll Duck Season 3 Release party is going down tonight!

You can't go wrong with the line up on the wheels. Beat Junkies!

Make sure to go out and cop Duck Season Vol 3.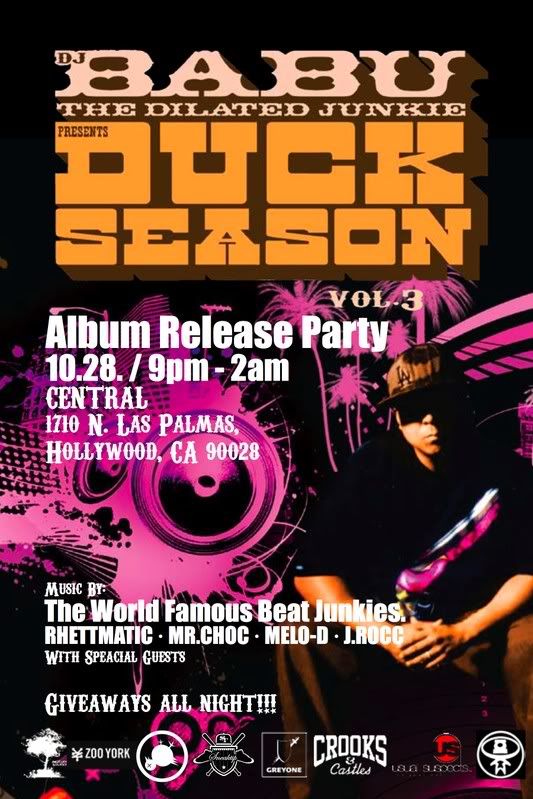 ----------
This will be posted again! and again!

This is where the party will be on Halloween. Go to guestlist@supremeclientelela to get on the guestlist or the "grave"list lol.


SHINE!!!! Halloween Bash!!
Halloween Night @ Blue Velvet (Downtown)